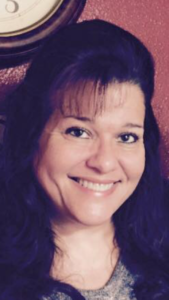 Lacia Stogsdill
Lacia is a wife, mom, full time employee and youth director. She graduated from Mesa University in Colorado. Lacia was born and raised in Richardson, Texas in a Christian home by a single mother along with three brothers. She was baptized at an early age. As she grew up she had many experiences that challenged and strengthened her faith. She first worked with youth when she became a recreational soccer coach. Lacia firmly believes that every youth must know God in order to survive every day obstacles. She is passionate about teaching and helping the youth develop a more personal relationship with God.
The youth at CRPC are involved in many activities, including Wednesday Night Bible Study, SHYC (Senior High Youth Connection) at Austin College each year, Summer Mission Trips and Vacation Bible School. They are also involved in Church Under the Bridge in Waco, for the homeless. Solomon's Porch, before it closed in Dallas. Youth Sunday Services and Helping Hands which is a community outreach facility run by the youth. She looks forward to finding new ways for the youth to give back.
When she is not working with the youth, she works full time at Frito Lay, Inc., for the past 20 years. There she is involved with the MS150 for the last 11 years, ENABLE to help the handicapped, United Way and Junior Achievement. Her greatest pride and joy are her three daughters and her two beautiful grand babies. She enjoys spending time with her family and traveling.